Letting Only Service
Fill in our form below and a member of our team will call you back or call 0845 6036963 now.
* denotes required field.
When you decide to rent your property through Domans Residential Ltd you are guaranteed customer service from an approved ARLA agent that is second to none. As we are a small family run business we can offer help and advice on a one to one basis, something that is hard to find with larger lettings agents.
In addition to the fresh approach of our service, there's also a fresh approach to our fees. Unlike larger companies we have fewer overheads. That means we can pass our savings on to you.
If you've been a landlord for some time and feel comfortable managing your property and any issues that may arise, you will benefit most from our 'Letting Only' service.
In return for a one off fee we will provide the following:-
Advise on Rental Levels
All valuations are based on current rental levels achieved in your area, using comparable properties that have recently been let.
Advertising
We will fully advertise your property:
On our website 'www.domansresidential.co.uk'.
Extensive exposure on the UK's largest property portal www.rightmove.co.uk and other leading websites including www.findaproperty.com, www.primelocation.com and www.zoopla.co.uk.
Domans Residential Ltd is linked to numerous Relocation Agents and if suitable your property could be held on a database that attracts many Blue Chip Companies.
Mailing lists will be sent to all current applicants so they are the first to know when a property comes onto the market.
A current Energy Performance Certificate must be provided by law prior to the marketing of any property. This can be organised on your behalf if required.
References
Once a suitable tenant has been found, we will carry out full comprehensive reference checks on each individual using one of the best reference companies in the country.
We have negotiated some excellent rates in order to supply you with rental insurance on all applicants that have satisfactorily undergone the reference process.*Rent Guarantee Insurance
Contracts
An ARLA 'Assured Shorthold Tenancy' will be drawn up as appropriate; although other types of tenancy agreements are available should they be required. We will also ensure that all necessary 'Notices' are served on completion day.
Inventory
We will carry out and supply a fully comprehensive typed inventory of your property.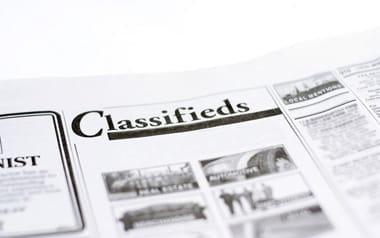 Utilities
Meter readings will be taken on completion day and we will write to all relevant utility companies advising them of the new tenancy.
Completion Day
We will arrange to meet your tenant(s) at the property and the handover process will take place:
All contracts and notices will be signed
The first month's rent and deposit monies will be collected in the form of cleared funds
The inventory will be supplied to the tenants confirming the condition and cleanliness of the property
A Standing Order for payment of funds into your bank account will be organised
Keys and property will be handed over
Under normal circumstances all final documents will be forwarded to you within 7 days.
General
Please note that no fees are charged until the tenant has signed the contract and completion has taken place.
As a landlord, there are many things to consider when renting a property, for example, extra insurances and regular safety checks. You will be supplied with a 'Landlords Information Pack' covering every aspect of your responsibilities as landlord.

Our aim at Domans Residential Ltd is to make renting your property straight forward and simple but above all to ensure that the only experiences you have with us are positive ones.
If you have any questions or queries relating to any aspect of renting your property, please check our Frequently Asked Questions page or Contact Us for further information.
* Only once in receipt of satisfactory references in all respects will the tenancy proceed. Upon receiving a 'Class A' reference the 'Rent & Legal Expenses' insurance can be set up if required. Please ask a member of staff for a leaflet or more information. Domans Residential Ltd will advise the reference company that you require such insurance and the reference company will contact you directly. It is very important that you inform us should you not hear from the reference company within 14 days.