Tenants
Fill in our form below and a member of our team will call you back or call 0845 6036963 now.
* denotes required field.
Sometimes we are all faced with situations when renting a property could be the most appropriate thing to do. You may be staying in the area on a trial basis, not wanting the commitment of a mortgage or simply unsure what cards life will be dealing you in the next 12 months. For whatever reason, rest assured that Domans Residential Ltd can help you find the property that's right for you.
You can search for a property online above or register with us as an applicant and we'll do the looking for you.
Properties are generally advertised for rent as unfurnished, part furnished, furnished or fully furnished. See our FAQ page for full definitions of what these terms mean so you know what to expect from a property.
When you interested in a property
When you find a property that you are interested in we'll make the necessary arrangements for a viewing and either ourselves or the landlord will meet you at the property to show you around. Whenever you go to view a property there are many things to consider but first and foremost you must consider your safety. Check for things like smoke alarms and ask to see the landlords' gas safety record.
When you find a property
When you've decided that the property is the one for you, we will negotiate your offer on your behalf. Once accepted, we will carry out reference checks on all applicants over the age of 18 that will be residing at the property (A fee is charged for this service). As soon as your references have been approved we will make the arrangements for completion day and draw up all the necessary paperwork.
What fees will apply
The asking rent does not include letting fees. Depending on your circumstances and the property you select, Domans Residential may also apply the following upfront fees, all fees are plus VAT.
To Secure a property you will need to pay our administration fee once your offer has been successful charged at- £300.00, (with VAT £360) this includes, references, contract fee and your inventory check in.(reference fees include credit checks, bank, guarantor, previous landlord, etc) the fee is for up to 2 people. Any additional applicants (so 3 or more) will be charged at £100.00 each. (with VAT £120.00)
Should you need a guarantor it will be charged at £100.00. (with Vat £120.00)
Pets disclaimer fees/additional pet deposit, no fees are taken for pets but sometimes landlords may request additional deposit which normally would amount to 2 months rental depending on the property and what is agreed at the time, additional cleaning clauses may also apply.
Should you wish to extend your tenancy in the future then we would require a £75.00 administration charge to the tenant(s). (with VAT £90.00)
We do not charge a tenant for check-out fees
The tenants would be expected to pay for their own insurances for the property as applicable.
Deposit is one and half times the monthly rental.
We strongly advise applicants to check agent's fees first before securing a property and they should be clearly advertised as above as per new legislation 1st November 2013.
On completion day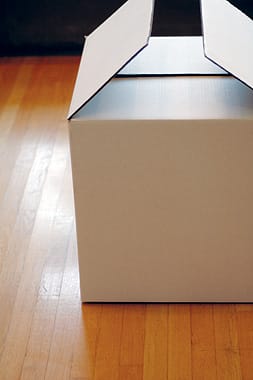 On completion day you will be met at the property and can expect the following to take place:
You should carefully read and sign the contract, in most cases a copy of the contract will be provided for you to read through prior to the completion date.
You will be asked to supply your banking details for the standing order to the landlord (please note that standing orders are set up 3 days prior to the rent due date to allow for processing of the payment).
You will be expected to bring one month's rental in advance plus one and a half month's deposit* in the form of cleared funds ie cash, bank transfer.
An inventory** will be submitted for your approval and meter readings will be taken.
Possession of the property and keys will be given.
* You are required to pay a deposit to cover any dilapidations that may arise at the property during your tenancy. The deposit will be returned to you at the end of the tenancy once a final checkout has taken place and the landlord is happy with the condition the property has been returned in.  All deposits are held by us under the 'My Deposits' backed insurance scheme and no deposit monies are released until all parties have agreed on the amount of deductions to be made, if any.
**An inventory is a full description of the property's condition and its contents. It is very important that you read through the inventory and make any necessary amendments before signing it as this will be the document that determines the condition of the property when you moved in and when you move out.
Whatever the situation or property type our aim at Domans Residential Ltd is to guide you through the end to end process of finding a home, but above all to make your experience of renting a property a positive one.
If you have any questions or queries relating to any aspect of renting a property, please check our FAQs page or Contact Us for further information.